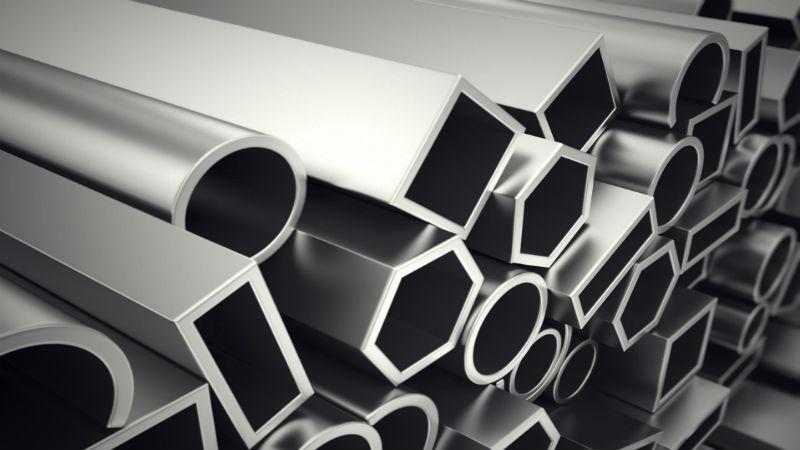 Aluminum
What is the Strongest Aluminum Alloy
The grades of aluminum in the 7000 series are called the zinc grades due to the fact that the largest alloying element in the series is zinc. These are the hardest and strongest among the commercial alloys of aluminum on the market. Within this series, the strongest and hardest is aluminum alloy 7068. However 7075 is used more frequently as of now.
7075 Aluminum Alloy
Among the 7000 series grades, the most common is grade 7075. It is a very high strength alloy with having a strength even exceeding the strength of some types of mild steel.
When compared to all of the common screw machine alloys, 7075 aluminum alloy has the highest strength. It is an ideal replacement alloy in the T7351 NT 173 tempers for 2024, 2017, and 2014 in many important applications that require a high level of stress corrosion resistance. Because of its great strength, the ordnance and aircraft industries routinely use 7075 plate.
7068 Aluminum Alloy – Ultra-Strength Aluminum
When the ordnance industry requested the development of an ultra-high strength, yet lightweight aluminum alloy that had corrosion resistance capabilities that rivaled or exceeded those delivered by 7075, what followed was the development of 7068-T6511. This alloy is an ultra-strength aluminum alloy having strength of 99 KSI (683 MPa), making it the commercially available aluminum alloy with the highest level of mechanical strength. It provides a mechanical strength 2.5 times greater than grade 6061 and 35% greater than grade 7075.
Aluminum alloy 7068 is so strong that its mechanical strength actually exceeds that of many steels. At just one-third the weight, it even possesses a yield strength approaching that of pre-hardened stainless steels HRC 26-32) in the 400 and 41XX series. It surpasses virtually every existing engineering alloy in terms of the combination of performance and strength-to-weight ratio. For instance, when compared to 6Al-4V Grade 5 titanium, 7068 offers a 28% better strength-to-weight performance. When compared to aluminum alloy 7075, 7068 offers a 33% better strength-to-weight performance.
Although 7068 was initially developed to serve ordnance industry applications, its use has extended into additional markets, including the recreational product, automotive, medical, and aerospace markets.
However, it does have a limited use in commercial applications at this time due to its higher cost, which can be 3-4 times that of 6061, and the fact that it is less available than some other aluminum alloy options.