3 Reasons Why a Direct Vent Fireplace is the Right Choice for Your Home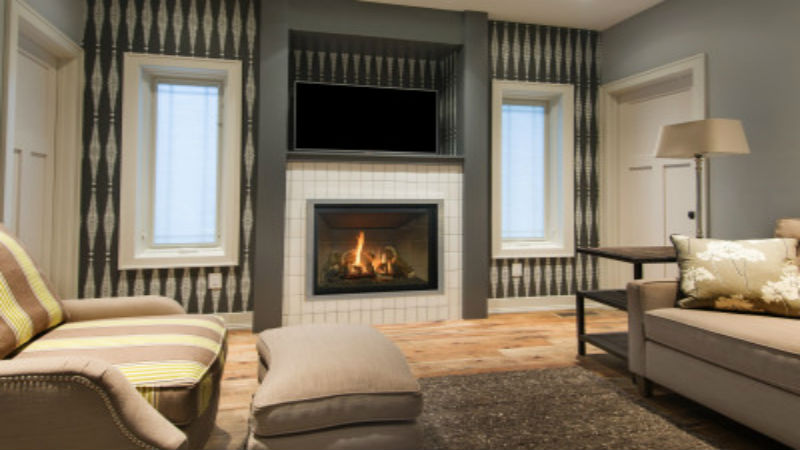 Nothing adds ambiance to a room like a fireplace. The thing is not everyone wants to deal with the upkeep and maintenance that a traditional fireplace requires. A good way to enjoy the benefits without all the work is to invest in a direct vent gas fireplace. Here are three key reasons why this is a solution you should consider.
Install Your Fireplace Anywhere You Like
One of the first things you'll notice is that it's possible to install the fireplace along any wall that you prefer. This makes it a lot easier to determine how to arrange the room. Just as you decide where to place each piece of furniture, you can make sure the fireplace is where you want it to be with ease. The installation is relatively simple, so it won't take long to finish the job.
More Energy-Efficient Than Other Fireplace Options
Unlike some other options, more of the gas is converted into usable heat. This makes it easier to ensure the space is kept at a comfortable temperature. The efficiency also helps to keep the fuel consumption a little lower. Thanks to this approach, your direct vent gas fireplace serves a practical purpose as well as makes the room cozier and more inviting.
Safer for You and Your Family
The design of a direct vent gas fireplace reduces the risk of exposure to different types of emissions. There's no need for a flue, so you don't have to worry about problems with mechanical failures that leave the flue closed. There are also no worries about backdrafts that could force emissions back into the room.
Would this type of fireplace be a good fit for your home? The best way to find out is to talk with a professional. Check out the safety and other features that come with different models. Learn more about the installation process and what you would need to do to keep the fireplace working at optimum efficiency. It won't take long to see why one or two fireplaces would be ideal for your home.