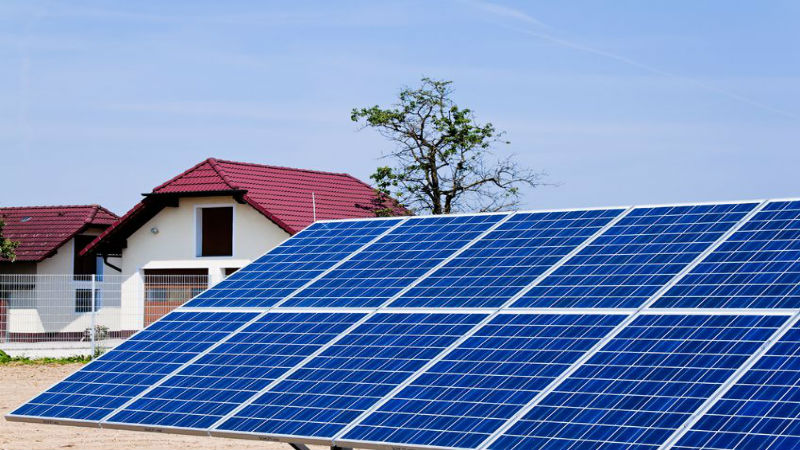 Solar System
How Long Does it Take to Install Residential Solar Panels in Connecticut?
The time it takes before you can fully enjoy the benefits of a solar system depends on completing the solar installation. There is also a whole different process that occurs before you get to this point. You still need to find a competent contractor, complete all the requirements, and find reliable solar financing. With that in mind, there is an approximate 3-month window before you can even get solar power up and running.
Going solar is easy, a qualified installer will handle everything and help to take care of the following steps:
Signing a Contract
. Signing up for solar is the easy part, especially with t a trusted contractor. A contractor will walk you through their purchasing and equipment options and send the contract to you to be e-signed..
On-Site Inspection
Property inspection is performed twice during the duration of the solar project. First, your contractor must pay a visit to your area for inspection. This consultation can help them determine all the necessary renovations you need to perform before the installation. Second, CT authorities would also perform an assessment of your property, helping them determine whether your house or building meets the state standards. The site survey from the contractor is also integral to get the necessary permits (discussed below) to begin the installation formally. Depending on how busy the local government is, permit approvals can take upwards of a month whereas final inspections usually occur within a week or the same day of the request.
Design Finalization
Every household and establishment is unique. Solar contractors perform inspections to your roofing and electrical systems. These factors play a fundamental role in performing upgrades such as reinforcing the roof, adjusting the shading, and more. If your property needs additional improvement, it may take longer to finish the installation of solar panels. Before permitting and approvals begin, you will need to sign off on the finalized design.
Sorting Building Permits and Electric Permits
As previously mentioned, your solar contractor will file for a permit to Connecticut officials, also known as the AHJs (authorities having jurisdiction) on your behalf. Building and electric permits are necessary to inform the local government of your solar project. There are particular permits for installing photovoltaic (PV) systems, general electric, and construction. Nonetheless, the completion of permits can take a few weeks or more than a month.
Interconnection Applications
Filing interconnection applications with your utility company is especially important for those planning to have a grid-tied solar panel system. This process involves connecting your solar system to the grid to earn electricity savings. For Connecticut residents, the application process can take two to three weeks and should be handled by a turnkey solar installer.
Applying for State Incentives
Working with a competent solar company can streamline your solar transition. They can help you from the installation, to permitting, and applying for state incentives. Save yourself hours of research and inquiries and talk to a solar consultant that can walk you through each step of the process. If you want to avoid delays as much as possible, work with an experienced solar energy consultant.
Ordering Materials for Solar System
Upon receiving all the necessary permits and completing everything else, your solar installer will begin ordering the solar system materials. The order includes the installation equipment, inverter, and panels. Some solar companies may have the materials in stock, but others still need to order equipment from their distributor directly to your property.. The arrival of these shipments are usually quite fast.
Solar Panel Installation
When the materials arrive, the solar installation will only take one to three days on average to finish. It depends on the number of solar panels you will use and the difficulty of the installation itself.
Overall, you must prioritize planning the solar panel installation as early as today and understand the time frame from signing up to installation. Acting now gives you ample time to start construction in the Spring and reap full benefits in the summer.
For more information, please visit Green Power Energy.