The Many Benefits of Using Repair Management Software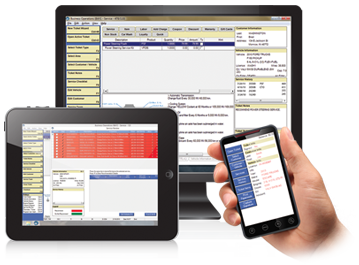 It is not only cars that are becoming more complex. Thanks to technology, auto repair businesses are also evolving to keep up. The timely evolution and introduction of repair management software have allowed the shop to keep up with that which customers want most – speed, ease, and efficiency.
Repair shop owners and operators can take full advantage of technology. Repair management software lets them save time, make diagnostics and estimations easier, help with customer communications, and help to organize the entire business.
Repair management software is very beneficial, it can:
Track Shop Performance
The only way to know your shop's performance is to measure it. With accurate information, you can zero in on areas that need attention as well as those that are performing well.
Save Time
Management software helps to reduce the time that it takes to perform many routine functions. You can now estimate repair times, order parts, schedule appointments, manage technicians, and improve back-office operations.
Organization
There are a lot of things to keep track of in any repair shop, many of which are things that customers are not aware. Such things as parts inventory, customer records, invoices, technician work schedules, etc. do not do much if they are relegated to a filing cabinet. Employing effective management software can help you organize your records and task lists. Rather than refer to a wall covered with notes, just enter the customer's details and all pertinent information is instantly available.
Simplify Repair Estimates
Speeding up the repair estimate procedure can save a great deal of time, and the estimate will be more accurate. Running a repair shop is a competitive business; ensuring that your customers are given first-class attention, from the beginning to the end, helps to develop customer loyalty, and keeps them coming back.